2006: intento de golpe de estado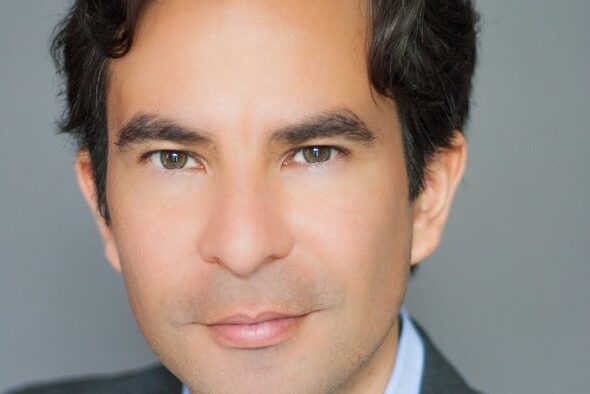 El último golpe de estado en México fue contra el presidente Francisco I. Madero en febrero de 1913. Los historiadores han dado por nombre a los eventos que llevaron a su caída la Decena Trágica. En aquel mes aciago, Madero y su vicepresidente, José María Pino Suárez, fueron depuestos, torturados, y asesinados cobardemente por un grupo de conjurados liderados por el General Victoriano Huerta —con el abierto apoyo del embajador de Estados Unidos, Henry Lee Wilson. Desde entonces no ha habido golpes en México, acaso sólo rumores. Se dice que en los setentas un grupo de generales fraguó un cuartelazo contra el presidente Luis Echeverría Álvarez (1970-1976). La Guerra Fría estaba en pleno y la insurgencia guerrillera se extendía por el país, al tiempo que los americanos veían con malos ojos el activismo tercermundista de Echeverría. Todo, sin embargo, quedó en rumores.
El último golpe de estado en México fue contra el presidente Francisco I. Madero en febrero de 1913. Pasarían mucho años para que en México se viviera una experiencia similar que quedó en intento. Fue en 2006.
Pasarían muchos años para que en México se viviera una experiencia similar: un intento de golpe de estado. Fue en 2006 después de las elecciones presidenciales de ese año. A diferencia del golpe de 1913 y los rumores de los setentas, el intento de golpe de 2006 no se fraguó en ámbitos castrenses ni hubo injerencia extranjera. Se trató de un golpe posmoderno para usar el término acuñado por Daniel Gascón en referencia a Cataluña. A grandes rasgos, un golpe posmoderno es una rebelión contra una democracia liberal, llevada a cabo por políticos que actúan (y cobran) al amparo de las leyes e instituciones que sostienen esa misma democracia. 
Y en efecto, bajo el lente de Gascón la experiencia de Cataluña hoy y la de México en 2006 resultan comparables. En Cataluña, un grupo de políticos actuando al amparo del Estatuto de Autonomía —y de la Constitución del cual emana— votaron leyes de desconexión para lo cual no estaban autorizados, parapetándose en una mayoría legislativa exigua y en grupos organizados de lucha callejera. De forma similar, en 2006 en México un grupo de políticos al amparo del Código Federal de Instituciones y Procedimientos Electorales (COFIPE) y de la Constitución decidieron desconocer a las autoridades electorales —el Instituto Federal Electoral (IFE) y el Tribunal Electoral del Poder Judicial de la Federación (TEPJF). No bien el IFE declaró ganador a Felipe Calderón, estos políticos mexicanos acaudillados por Andrés Manuel López Obrador vilipendiaron a su presidente, Luis Carlos Ugalde, y le descalificaron. Y lo mismo sucedió con los magistrados del TEPJF cuando declararon válida la elección y otorgaron constancia a Felipe Calderón como Presidente Constitucional Electo de los Estados Unidos Mexicanos.
Ante esa declaracíon inequívoca de la máxima autoridad en materia electoral, López finalmente se quitó la careta y mandó al diablo a las instituciones. Llegados a este punto, pasó del desacato a la franca rebeldía al declararse Presidente Legítimo de México —en claro desafío al orden constitucional. Todo esto mientras continuaba aceptando los emolumentos que el IFE dispensaba a su partido, el Partido de Revolución Democrática (PRD). Al desafío le siguió el chantaje y después la violencia. El chantaje consistió en cerrar Avenida Reforma como medida de presión para cancelar la elección. Con nocturnidad y alevosía, de la noche a la mañana la avenida más elegante del país fue taladrada con mazos y picas para montar tenderetes donde sus partidarios hacían guardias para forzar el quiebre del orden constitucional y, a río revuelto, buscar fórmulas extralegales para repartirse el poder.
Eso y no otra cosa era lo que perseguían: invalidar los resultados de la elección que organizó el IFE con todas las garantías que ofrecía el instituto. Una vez declarados inválidos, el Congreso no tendría otra alternativa mas que montar una mesa de negociación entre todos los partidos fuera del alcance de las autoridades electorales. Sería la madre de todas las concertacesiones. En los hechos se desconocería al Presidente Constitucional Electo de México, el Congreso declararía un presidente interino, y se volverían a llamar a elecciones bajo nuevas reglas y autoridades electorales —el IFE no evidentemente. Un quiebre del orden constitucional en toda regla.
López Obrador y su partido buscaban anular los resultados de la elección que organizó el IFE con todas las garantías que ofrecía este instituto. En los hechos se desconocía al Presidente Constitucional Electo de México. Fracasaron.
Para lograr este plan se recurrió a la violencia. El día primero de diciembre de 2006, López llamó a sus partidarios a circundar el Congreso de la Unión donde el Presidente Constitucional Electo habría de jurar el cargo. Había gran incertidumbre en el país y temor a caer en un vacío de poder. A la medianoche del 30 de noviembre, el Presidente Constitucional Electo se reunió con presidente saliente en Palacio Nacional para hacer el traspaso de poderes. Legalmente, desde el primer minuto del primero de diciembre Felipe Calderón dejó de ser Presidente Electo para ser Presidente Constitucional. Sin embargo, aún tenía que jurar el cargo en el Congreso. Se trataba de una mera formalidad, pero en aquellas circunstancias había adquirido una grave dimensión y gran simbolismo. Los partidarios de López habían declarado su intención de evitar su juramentación en un intento desesperado de crear un vacío de poder que obligara al Congreso a elegir un presidente interino.
Ese día dentro del Congreso la situación era increíblemente tensa. La bancada del PRD había cerrado con candados los accesos al recinto legislativo. La consigna de López era evitar como fuese, incluso por la fuerza, que el Presidente Constitucional jurara el cargo. Su plan era evitar que entrara al recinto. Curándose en salud, los diputados del Partido Acción Nacional (PAN) tomaron la tribuna y se armó la refriega. Unos diputados defendían el orden constitucional mientras otros buscaban su quiebre. 
El PRD fracasaría en su objetivo. El Presidente Constitucional habría de entrar por una puerta alterna al recinto y pudo jurar el cargo mientras los diputados del PAN defendían la tribuna a golpes. El orden constitucional se salvaguardó. El intento de golpe quedó en eso: un mero intento. Inmediatamente después el Presidente Constitucional se retiró a ejercer su cargo. Mientras tanto, los diputados del PRD gritaban "¡Va a caer! ¡Va a caer!" Esa fue su consigna durante el sexenio 2006-2012: no hacer oposición sino tumbar a un presidente democráticamente electo. También habrían de fracasar en ello. El Presidente Constitucional gobernó al país los seis años que la Constitución le establece.
Todo esto se me vino a la mente al escuchar al hoy Presidente Constitucional López Obrador hablar de golpes de estado.
Caveat lector: The opinions expressed in this blog are strictly personal, and do not necessarily reflect the views of Global Brief.
Caveat lector: Las opiniones expresadas en este blog son estrictamente personales y no reflejan necesariamente las posiciones de Global Brief.