Editors' Brief – Winter 2016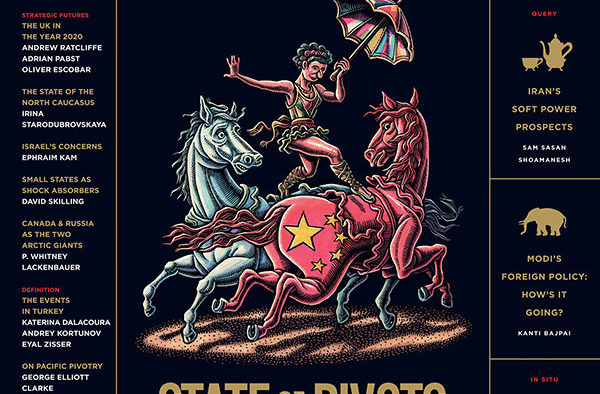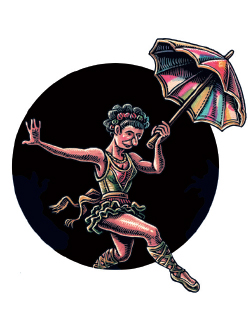 Full Pivots, Semi-Pivots and the Relativity of Pivotry
Countries pivot all the time, in relative terms. Whether a pivot is deliberate and successful is an altogether separate matter.
The global wave of pivots toward China – and to some of Asia more generally – has not been countered, in any purposeful sense, by an equal and opposite wave of pivots (counter-pivots) back to the West. Certainly there have been some, and the extant gravity and seduction of the EU (Brexit notwithstanding) has given life-energy to such counter-pivots. Of course, if Country X is pivoting at far greater velocity toward China than Country Y, then Country Y must, in relative terms, and whether it realizes it or not, be pivoting at some speed away from China and toward the West.
The plot thickens when we look at unitary states like Russia and Turkey – both, in strategic terms, hyper-centralized – that can pivot to or away from a given country or region seemingly on the caprice of the leader. Would that the older, democratic federations could pivot in any direction with half as much despatch.
GB Editor-in-Chief Irvin Studin triggers this number in the One Pager, exploring the character and intensity of different countries' pivots to and from so-called algorithmic or argumentative states or regions. In the lead Feature, Bilahari Kausikan, former permanent foreign secretary of Singapore, explores the strategic dances of Southeast Asia's small and larger states in response to intensifying Sino-American rivalry – especially in the South China Sea, and particularly in the aftermath of the recent ruling of the Permanent Court of Arbitration. P. Whitney Lackenbauer of St. Jerome's University outlines the contours of a possible forward agenda, tensions notwithstanding, between Canada and Russia – the two Arctic giants – in the High North. Kanti Bajpai of the Lee Kuan Yew School of Public Policy, National University of Singapore, returns to GB to assess and categorize the international performance of India's Modi government two years into its mandate. Irina Starodubrovskaya of Moscow's Gaidar Institute takes us to the North Caucasus to explain why and how Russian policy and political elites continue to misapprehend this vexing region, and indeed how this can be reversed. Finally, David Skilling of Landfall Strategy Group posits an especial role for small countries in weathering some of the recent and present economic crises.
In Tête à Tête, GB breaks bread with former Nigerian president Olusegun Obasanjo to discuss the future of Africa's biggest country and the continent more generally. GB also interviews Janice Stein, founding director of the University of Toronto's Munk School of Global Affairs, about the foreign posture of Canada's new (Trudeau) government, and many global issues besides.
In Query, GB Managing Editor Sam Sasan Shoamanesh makes the case for an Iranian soft-power strategy as a way for Tehran to position itself, in the wake of the nuclear deal, as a peace-and-security leader in a deteriorating Middle East. Former French foreign minister Hubert Védrine then weighs in on how Europe should react – for its own survival – to the recent Brexit vote.
In Nez à Nez, Wolfgang Krieger of the University of Marburg and Barthélémy Courmont of the Université catholique de Lille continue our analysis of the consequences of Brexit by tussling over whether the EU is headed for a breakup.
In The Definition, GB looks at Turkey after the events of July. Katerina Dalacoura of the LSE, Andrey Kortunov of the Russian International Affairs Council, and Tel Aviv University's Eyal Zisser weigh in. In Strategic Futures, Andrew Ratcliffe of Impetus – The Private Equity Foundation, Adrian Pabst of the University of Kent, and Oliver Escobar of the University of Edinburgh look at where the UK will be in the year 2020.
In Situ reports come to us from Ankara, with Mitat Celikpala and Sinem Akgul Acikmese, both from Istanbul's Kadir Has University, explaining Turkey's foreign policy pivots in the aftermath of the July coup attempt. Ephraim Kam of Tel Aviv's Institute for National Security Studies reports from Jerusalem on Israel's uniquely happy security position – and uncertain strategic future – in the context of regional chaos. GB is in Costa Rica's steamy Cabinet Room to eavesdrop on that country's difficult calculus in respect of whether to reinvest in a proper national army in the context of its precarious relationship with Nicaragua and the growing instability in Venezuela.
George Elliott Clarke, Canadian parliamentary poet laureate, closes the book in Epigram.
Enjoy your Brief.