Editors' Brief – Fall/Winter 2015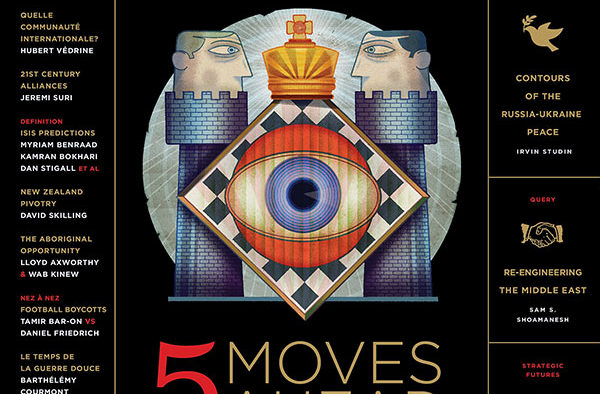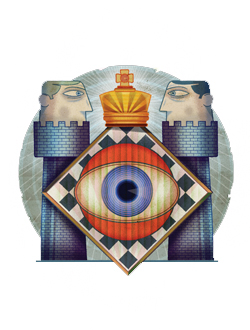 The grandmasters think about five moves ahead. The amateurs one or two. And the pretenders not at all
Centralized planners and strategists will not have great success this century, complexity oblige, without the feedback mechanisms so prolific in decentralized systems. And yet decentralized systems – federations both loose and tight – will also not have great success unless they can move their systems meaningfully and energetically in support of national interests and objectives. This will take talent in the executive, where the propensity to continuous distraction seems to have emasculated the general capacity to think about tomorrow, and then the day after that. For while there may be glory in doing the work of the people, there is no glory in making it up as you go.
The Fall/Winter 2015 issue of GB coincides with the launch of the Institute for 21st Century Questions (21CQ) – a vision and strategy tank that will study, debate and seek to be active in the search for on-the-ground solutions and resolutions to challenges presented by some of this century's major questions. These questions range from the future of the former Soviet space to international criminal justice, the creation of a Middle East security framework, the creation of an Asian security framework, the Congo war, cyber-security, the future of the Quebec and Aboriginal questions, Arctic futures, science policy, and, among others, the negotiation of complex private-public transactions. For more on 21CQ, visit www.i21CQ.com.
John E. McLaughlin, former CIA director, opens this number in the One Pager by revisiting his 2009 predictions for the future of conflict, first made in the inaugural issue of GB. In the lead Feature, GB Editor-in-Chief Irvin Studin proposes a 5-point plan or algorithm to solve the Ukraine-Russia conflict. Former Canadian foreign minister Lloyd Axworthy and the University of Winnipeg's Wab Kinew argue for an 'Aboriginal opportunity' paradigm – one with conspicuous strategic consequences – for Canadian government and business in order to address Canada's principal moral issue for this new century. Patricio Navia of New York University and Chile's Universidad Diego Portales explains why Chile, of all countries, has fast become the most popular destination for intra-Latin American migrants. GB Geo-Blogger Barthélémy Courmont demonstrates the growing intensity, complexity and daring of 'soft' warfare between the world's major capitals – a game in which everything goes, except for direct military confrontation. Finally, Jeremi Suri of the University of Texas at Austin makes the case for greater promiscuity, flexibility and contingency in alliance-making among thinking states this century.
In Tête à Tête, GB sits down with former Australian prime minister Kevin Rudd to discuss Asia futures and specifically the creation of an Asia Pacific Community to institutionally bind the countries of that huge and hugely significant geopolitical space. GB then speaks with Navi Pillay, fresh off her term as the UN's human rights chief, to understand where global, regional and country-specific discourses on various species of rights (and responsibilities) are headed.
In Query, GB Managing Editor Sam Sasan Shoamanesh stresses the urgency of standing up a permanent security forum for Middle Eastern states – a marker for a future more comprehensive security architecture for the region in order to save it from collapse. Former French foreign minister Hubert Védrine waxes skeptically about the existence of a real international community in this early new century, calling for a stronger dose of realism (indeed less dreaming) particularly among Western countries in respect of some of the world's major challenges.
In Nez à Nez, Tamir Bar-On of the Tecnologico de Monterrey and the German philosopher Daniel Friedrich debate the merits and demerits of football boycotts for the upcoming World Cups in Russia and Qatar. (GB is in Qatar's secretive Cabinet Room to listen in on the emirate's deliberations in respect of World Cup 2022.)
In The Definition, we query Stratfor's Kamran Bokhari, Myriam Benraad of the European Council on Foreign Relations, and the American jurist Dan Stigall about the Islamic State of Iraq and Syria (ISIS). In Strategic Futures, we look ahead to 2020 and the future of Iraq's Kurdistan Region with Alex Vatanka of the Middle East Institute, former top Iranian diplomat Seyed Hossein Mousavian, as well as Armin Seif of the Middle East Research Institute in Erbil. In Situ reports come to us from the Landfall Strategy Group's David Skilling in Wellington, New Zealand, and also from Arabinda Acharya of the National Defense University at Fort Bragg and Dharitri Dwivedy of the University of Madras, who report from Baghdad to give some perspective on the threat posed by ISIS. George Elliott Clarke, Toronto's poet laureate, closes the book with signature chutzpah in Epigram.
Enjoy your Brief.