"The 2014 World Cup champion will be…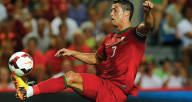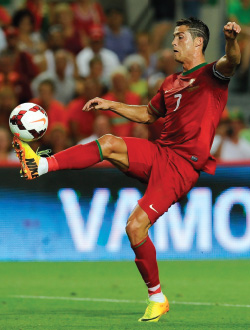 James M. Dorsey
…improved soccer governance – something that may also apply for the 2022 tournament in Qatar. This is not because FIFA has suddenly opted for transparency and accountability, or because it feels less comfortable today with autocrats and authoritarian leaders than it did in the past. Instead, the primary reason for improved soccer governance is that international sports associations can no longer isolate themselves from the lack of confidence in institutions that is fuelling a decade of global defiance and dissent.
Mass anti-government protests in soccer-crazy Brazil – questioning the country's investment in, and spending on, the World Cup – alongside mounting pressure on Qatar by trade union and human rights activists to abolish severe restrictions on workers' rights already promise to significantly impact how future hosting rights for mega sporting events are awarded. These events and dynamics have put paid to the notion that sports – particularly soccer – and politics can be separated.
The protests in Brazil drove home the fact that international sports associations – particularly those like FIFA, whose reputations have been tarnished by massive corruption scandals and controversial hosting decisions – have become a target. As a consequence, FIFA is likely to find its demands for extraterritorial and tax-free status, as well as its ability to impose its will on governments, increasingly challenged.
The future awarding of mega events is likely to involve some species of consultation in order to assure the buy-in of local populations. FIFA and national governments will have to convince publics that massive infrastructure investments will not perpetuate longstanding urban problems, or come at the cost of badly needed investment in health care and education.
By the same token, controversy over Qatar's treatment of foreign labour is ensuring that, in future, respect for human rights will be factored into FIFA's assessments of a country's ability to host a World Cup. Fundamental social and legal changes in Qatar could also reverberate across the Gulf, where foreign workers often constitute a significant majority of the population."
» James M. Dorsey is a senior fellow at the S. Rajaratnam School of International Studies at Nanyang Technological University (Singapore), and co-director of the University of Würzburg's Institute for Fan Culture. His blog is called "The Turbulent World of Middle East Soccer."
Alejandro García Magos
…Mexico. Why? Because the opportunity to beat its regional rivals on their own turf is too good to be missed. Before this prediction is dismissed out of hand as patriotic lunacy, it is important to remind the world that Mexico is the current Olympic champion in football, having defeated Brazil in the final in London in 2012.
A Mexican victory will rebalance the political equilibrium in Latin America. The emergence of Brazil in the international arena challenged Mexico's long-held perception of itself as the first among equals in the region. It is not hard to think that the two countries will clash in the coming years – on and off the pitch – as they assert their strategic, social and economic primacy among Latin American states. Witness, for instance, the recent declarations of the Brazilian Minister of External Relations, Antonio Patriota, criticizing the Pacific Alliance led by Mexico (and including Colombia, Chile and Peru).
In strict football terms, Mexico does not have an easy path to the World Cup final. Being placed in Group A with the host nation is always difficult (especially when that host nation happens to be the five-time world champion). Moreover, in the round of 16, Mexico will likely face the 2010 World Cup champion or finalist – to wit, Spain or the Netherlands."
» Alejandro García Magos is a Spanish-language Geo-Blogger with Global Brief.
Yuri Kovbasiuk
…one of three serious teams – Brazil, Spain or Germany. I personally fancy Brazil, for two reasons: first, Brazil is hosting; and second, Neymar, their star player, should have a breakout tournament. Of course, there will be considerable perils and risks for Brazil on the way to likely victory: an accidental loss; underestimating an opponent; or insufficient focus or preparation for the quarter-final or semi-final match.
To be sure, Spain, with its magnificent stars, cannot be counted out, and Germany, given that team's discipline, must also be seen as a great contender. (I will be interested to see whether Miroslav Klose breaks the record currently held by Brazil's Ronaldo for most goals in all World Cups played.)
Finally, although I am certain that they will not win, the teams from Colombia, Mexico and Bosnia-Herzegovina will be interesting to watch in the group stage."
» Yuri Kovbasiuk is President of Ukraine's National Academy of Public Administration, in Kiev.
(Photograph: AP / Paulo Duarte)