Fraude electoral y crispación: agresor, víctima y espectador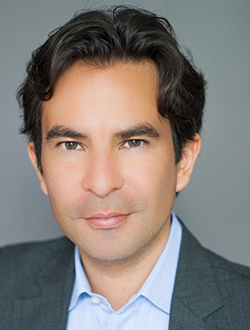 Se dice que la polarización política debilita la democracia, pero ¿por qué? Una razón será porque los políticos en las antípodas ideológicas dejan de tener una preferencia normativa por la democracia. Y llegados a ese punto, intentar imponer su propia agenda a manotazos, haciendo volar el tablero del juego democrático por los aires. Así lo afirman al menos Scott Mainwaring y Aníbal S. Pérez-Liñán en su libro "Democracia y dictaduras en América Latina". Les cito: "Si los actores más poderosos tienen una preferencia normativa por la democracia, si creen que la democracia es intrínsecamente el mejor régimen político incluso si no satisface sus otras preferencias políticas, es más probable que la democracia sobreviva."
La polarización política debilita la democracia porque los políticos en las antípodas ideológicas dejan de tener una preferencia normativa por la democracia.
Lo comento a propósito del último berrinche del presidente Donald Trump.
Al respecto, fue muy interesante ver la reacción del congresista de su propio partido, Paul Mitchell de Michigan. Hace unos días, Mitchell renunció al Partido Republicano denunciando la pasividad de su liderazgo ante las acusaciones de fraude por parte de Trump. Lo dice claramente en su acta de renuncia: "Si los líderes republicanos no hacen nada y toleran teorías de conspiración infundadas y mítines de 'detener el robo' sin hablar a favor de nuestro proceso electoral […] nuestra nación resultará dañada".
Al hilo de esta noticia, traté de recordar si hubo algún caso similar en México en los meses posteriores a las disputadas elecciones presidenciales de 2006. En aquella ocasión, y de forma similar a Trump, el actual presidente Andrés Manuel López Obrador (AMLO) se lanzó con todo contra las autoridades electorales a quienes acusó de cometer fraude, declarándose en desacato y proclamándose presidente legítimo de México. ¿Hubo algún diputado de su partido que le repudiara y se pusiera del lado del orden constitucional? No recuerdo un solo nombre.
De forma similar a Trump, AMLO acusó electorales de cometer fraude en su perjuicio en las elecciones presidenciales de 2006.
La anécdota no es trivial. Vuelvo con Levitsky y Pérez-Liñan: "Las actitudes normativas de los actores sobre la democracia y la dictadura son influencias importantes en la supervivencia o caída de un régimen." Dicho de otro modo, para que la democracia subsista los políticos deben estar convencidos de su importancia como un marco de convivencia que nos permite vivir juntos, y de que ello tiene valor por sí mismo —por encima incluso de las intereses partidistas de cada uno.
No es frecuente, sin embargo, encontrar políticos que piensen así. Menos aún en sociedades polarizadas.
Desde los extremos de la derecha y la izquierda, la democracia es vista con sospecha, cuando no como un fermento de corrupción e incapacidad burocrática. Se le considera un problema, no una solución. Esto lo ejemplifica el caso quizá más paradigmático de quiebre democrático en la región: el golpe de estado en Chile de 1973. En los meses anteriores al golpe tanto el gobierno socialista de Salvador Allende como la oposición conservadora se enrocaron en sus posiciones. Lo cuenta así Sergio Muñoz Riveros en su artículo a propósito del 50 aniversario del triunfo electoral de Allende: "A esas alturas, los sentimientos dominantes en la sociedad chilena eran el miedo y el odio […] Era el resultado de una dinámica devastadora: el enfrentamiento entre quienes consideraban que nada era más importante que 'hacer la revolución', y quienes consideraban que lo más importante era impedirla a toda costa. Allí está el origen de la tragedia."
Desde los extremos de la derecha y la izquierda, la democracia es vista con sospecha, un obstáculo en el camino.
Volviendo al tema de Estados Unidos ¿qué va a pasar hoy que el presidente Trump intenta por todos los medios deslegitimar la elección? ¿Saldrá la democracia de aquel país indemne? Como lo sugiere Levitsky y Pérez-Liñan, la respuesta en buena medida dependerá de lo que hagan los actores políticos en posiciones estratégicas. Pienso aquí en el establishment republicano y su posición frente al bulo del fraude. Si lo dejan correr, ya sea por acción u omisión, la democracia estadounidense podría entrar en una dinámica endiablada —no muy diferente a lo que hemos visto en algunos países de Latinoamérica. Lo digo con todas sus letras: sin la confianza de los ciudadanos en sus autoridades electorales no hay elección posible, todo resultado es objeto de sospecha y la lucha por el poder se vuelca a las calles.
México en este sentido ofrece una lección de lo que sucede cuando se deja correr sin más un bulo de fraude electoral: se te va de las. manos y consigue vida propia. Lo decía ya don Basilio en la magnífica aria "La Calunnia" de El Barbero de Sevilla de Rossini: La calumnia es un vientecillo, una brisita muy gentil / va corriendo, va zumbando / toma fuerza poco a poco / se propaga, se redobla y produce una explosión, ¡como un disparo de cañón! / Un terremoto, un temporal, un tumulto general.
Cuando se deja correr sin más un bulo de fraude electoral se te va de las manos y consigue vida propia. México ofrece una lección en ese sentido.
Ese vientecillo pudo haber sido detenido en México en 2006 si cierto prominente político de izquierda hubiese levantado la voz. Seré claro al respecto: pienso aquí en Cuauhtémoc Cárdenas, líder moral del hoy agonizante Partido de la Revolución Democrática (PRD) y padrino político de AMLO. En ese año de 2006, indirectamente desautorizó a su pupilo en su desafío a la constitución en una célebre carta dirigida a la escritora Elena Poniatowska: "[Nombrar un presidente en rebeldía] rompería, aunque sólo fuera simbólicamente, el orden constitucional". Fue una reprimenda tímida y tardía del único político que quizá hubiera podido pararle los pies a AMLO. No lo hizo , ni él ni otras figuras del PRD que hoy lamentan la regresión democrática que vivimos en México. De aquellos polvos, estos lodos.
Un bully se hace fuerte no tanto por la debilidad de su víctima, sino por el silencio de los espectadores del abuso. Decía mi mamá y decía bien: no todo lo debes decir y no todo lo debes callar.
Caveat lector: The opinions expressed in this blog are strictly personal, and do not necessarily reflect the views of Global Brief.
Caveat lector: Las opiniones expresadas en este blog son estrictamente personales y no reflejan necesariamente las posiciones de Global Brief.