Individual Agency in the Middle East?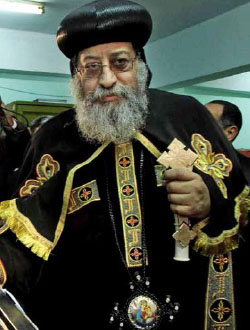 Progress and pluralism lie at the intersection of courageous leaders and activist citizens who speak out
The most recent developments in the Middle East and North Africa (MENA) raise new and pressing moral questions about the fundamental qualities of government – most prominently, whether a national constitution should allow religious pluralism, if not outright defend an entirely secular approach to statecraft. These questions – highly political in nature – have pushed to the background a slew of more technical issues relating to governance, best practices and development in the post-Arab Spring context. These questions also suggest that the transformation of the region has come to a fork in the road. Instead of largely secular autocrats and affiliated elites, there is today a serious risk that a new set of autocratic religious parties – also opposed to pluralism, but for different reasons – may begin to oppress political and ethno-religious minorities, including secular liberals, Assyrian Christians, Coptic Christians, Kurds, Jews, Shiite sects, Yazidis and others.
There is a relatively simple answer as to what must happen and be done next if the MENA region is to avoid future waves of oppression, violence and revolt. First and foremost, the new heads of state in the Arab world must show the personal moral courage to deliberately and systematically open their societies to competing political views through constitutional and constitutionalized debate and reform, and to protect political and ethnic minorities. This will obviously require them to stand up to radical, conservative elements within their own constituencies. Second, individual citizens from all parts of the ethnic and political spectrum – particularly civil society leaders and organizers – must become active in supporting their elected leaders in this task, by having the courage to speak out against extremist, radical views and the incitement of sectarian oppression.
Neither component – top-down leadership or bottom-up support – will alone be sufficient to move the region. No rational leader in the region will take the political risk of defending a pluralist system when there is no evidence of public opposition to an elected, non-pluralist majority. Similarly, pluralist minorities cannot reach their goal of seeking protection from violence without strong leadership at the executive level. Should these two levels – the governing elites and governed individuals – fail to connect politically, the pre-Arab Spring status quo of oppression and systemic susceptibility to future revolt will endure, albeit in a distinctly 21st century socioeconomic integument.
The wave of elections that followed the Arab Spring led to increased political support for Islamic movements in a number of countries, including Egypt, Libya – which is currently led by a liberal majority – and Tunisia. Iraq remains governed by a Shiite majority that has been in place since 2005. In Syria, the Assad regime is steadily losing ground amid continuing carnage and sharply increasing violence against the civilian population. Once this regime falls and the political transition begins, the Muslim Brotherhood will stand to gain influence among the opposition forces currently unified within the National Coalition of Syrian Revolutionary and Opposition Forces. In all of these countries, political and ethnic minorities remain exposed to a high risk of future violence.
In the midst of these developments, anti-Western sentiment remains strong. Radical elements in the Middle East reacted to the July 2012 YouTube release of the "Innocence of Muslims" with mass demonstrations, while moderate elements continue to condemn the West for not taking enough action – politically and economically – to help the civilian population caught in the crossfire of the Syrian war. At the same time, as the energy-rich Middle East remains embroiled in violence, and opportunities for stability and prosperity continue to shrink, members of the moderate, educated elites continue to leave the region for a better life elsewhere – leaving the remainder of the population, increasingly composed of the poorer and less educated strata, exposed to radical and militant elements. In this setting, the challenges that confront local, earnest political reformers are quite formidable.
In the Spring/Summer 2011 issue of GB, I argued in favour of a new, post-Arab Spring governance framework for the MENA region – one characterized by a shift in attention from state-to-state interaction to civil society-oriented efforts at the sub-state level, mediated by a virtual, transnational mechanism called the 'civic action network.' This mechanism was focussed on the dynamics of the Arab Spring and the street protests that demanded more open government and greater economic opportunity. The article gave the benefit of the doubt to an unprecedented moment of opportunity in favour of substantive region-wide reform – a moment in which citizens in the Arab world could gain a voice and begin to participate in shaping their futures. It was a moment during which – or so it seemed – international technical expertise in the (re)construction and organization of civil society might be welcomed by reformers in the region. Today the message is: not so fast.
In post-Mubarak Egypt, President Morsi and the Muslim Brotherhood remain locked, in key cities, in a standoff with secularists and liberals, about whether Egypt should become an ideologically and politically unitary Islamic state or a pluralist society with effective minority rights protections. In the latter case, if such minority rights are not secured, the risk of oppression and subsequent revolt remains high. Will President Morsi, whose state remains at the forefront of the MENA-wide debate, become part of a new cadre of morally courageous leaders who are able to move their own constituencies toward a more progressive future? Or will he be too constrained by the conservative elements that brought him to power to be able to step outside of this shadow?
From the bottom up, of course, civil society organizers across the MENA region need to demonstrate that a functional, pluralist society can indeed be established in their respective countries. Civil society organizations remain quintessential vehicles in the quest for a sustained political pluralism, as they alone offer the means to build a genuinely trans-sectarian culture – in the communities; through sports and youth clubs; through non-denominational charities; in parent-teacher associations; in professional associations; among retirees; through the trade unions; and so on. While these organizations and associations can and often will be coopted by sectarian interests, no open political system can be established without a vibrant and supportive social foundation. Civil society leaders therefore remain at the fulcrum of social progress in the region.
To build such a foundation, citizens in the MENA region, together with their counterparts across the international community, need to begin to speak out against the incitement of hatred and the kinds of extremism that have allowed local political leaders to maintain sectarian, exclusionary policies. Indeed, the isolation of radicals and extremists not only requires political courage on the part of those individuals who choose to speak out, but also becomes a necessity if political pluralism and minority rights are to be protected in daily life. And because of its accessibility and impact, it can be argued that all participants in the virtual global commons now have a moral responsibility to become active in condemning extremism, incitement and sectarianism. Only then can it be expected, if brave political leaders meet brave citizens halfway, that a sustained, moderate pluralism will be able to occupy the centre of the political spectrum in the post-Arab Spring MENA region, and that the risk of future political violence can be systematically reduced.
Sven Spengemann teaches international politics at the Glendon School of Public and International Affairs. From 2005 to 2012, he served with the UN Assistance Mission for Iraq (UNAMI), most recently as head of the Mission's constitutional support team.
(Photograph: The Canadian Press / AP / Sami Wahib)