Whither German Intelligence?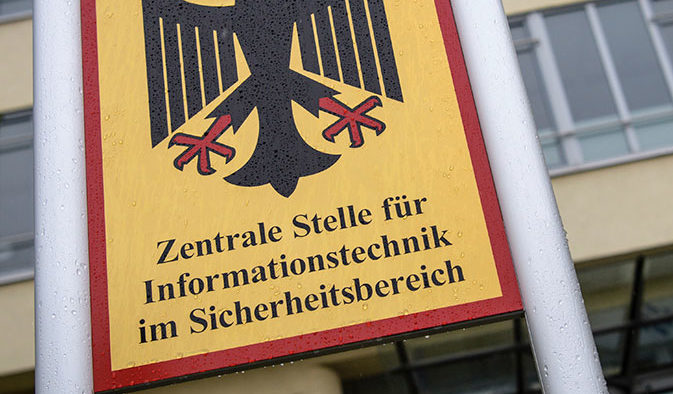 As Angela Merkel returns for a fourth term, Germany's services will have to reckon far more seriously with the country's realities
At first glance, Germany's intelligence system seems to conform to the usual pattern in Western democracies: foreign intelligence is separate from domestic intelligence, and intelligence is separate from policing. Moreover, all of these are subject to parliamentary scrutiny, both in financial and policy terms.
A closer look at the German system, however, betrays a number of significant peculiarities. For starters, there is no separate military intelligence service in Germany. Instead, this function is subsumed to the Bundesnachrichtendienst (BND), Germany's foreign intelligence service. This may have been sensible during the Cold War, when German armed forces (Bundeswehr) were entirely under NATO command, guided by NATO intelligence. After 1990, when Germany, now reunified, began to participate in non-NATO or 'out-of-area' missions, a 'national' military command centre was created. And yet most of the intelligence staff within the ministry of defence were transferred to the BND. The Bundeswehr retained only the mobile technical collection units (army, navy, air force, satellite collection), defence mapping, and the military information service.
This state of affairs was considered appropriate even after 9/11, as Islamist terrorism was not seen as a military challenge (contra the spirit of the US 'war on terror'), but rather as a challenge for diplomats, law enforcement, and development aid workers. On this logic, no expansion of German intelligence was needed. At the same time, nearly all Western countries – and the UK and France in particular – invested massively in their defence and intelligence capabilities.
Berlin's response to cyber warfare was similar. A Bundeswehr 'cyber and information' command was established in April 2017 – many years after Washington, Paris and London had created such commands, with both defensive and offensive capabilities and on a much larger scale. Somewhat earlier, in 2016, the BND, following a delay caused by the political fallout from the Snowden crisis, was given additional funding to hire several hundred experts in computing and data management.
Germany's reaction in learning of the National Security Agency (NSA) data leak in 2013 was unique among the nations. While the strategic community in the US and the UK, the two countries that had suffered the most damage to their intelligence capabilities, overcame the public scandal within a short period, the German media and most German politicians professed to have been ignorant of the close cooperation between German intelligence and the NSA in the first place. A parliamentary inquiry reporting in June 2017 produced little evidence of actual wrongdoing, apart from a certain degree of negligence on the part of BND technicians in handling long NSA wish-lists for bugging the phones of certain political figures, defence contractors and international offices. Public discourse made it seem as if the BND's cooperation with NSA was somehow illegal or unethical – even if the basic bilateral intelligence cooperation agreement between Berlin and Washington had been signed by the current federal president Frank-Walter Steinmeier, a Social Democrat, back in 2002 when he had been in charge of the Chancellor's office under Gerhard Schröder. When cross-examined by the committee of inquiry in March 2016, a year before being elected president, Steinmeier professed to not understand the ways in which the agreement operated in practice.
Chancellor Angela Merkel, the last to testify before the committee, knew better than to get involved in the details of the debate. In 2013, she was scandalized by news of her (non-encrypted) mobile phone having being bugged by the CIA. She immediately pressured US President Barack Obama to sign a 'no-spy agreement' with Germany. Obama did not oblige. At that point, Merkel, realizing that she was in a no-win situation, dropped the issue and left all further debate on intelligence politics to her lieutenants. She even refused to hand her mobile phone over for inspection to the Bundesamt für Sicherheit in der Informationstechnik (BSI), the federal agency responsible for data security. In June 2016, she fired Gerhard Schindler, the president of the BND, without giving any specific reason. No BND chief had ever been fired before. But now a scapegoat was needed for Germany's part in the Snowden scandal – preferably someone far removed from the Chancellor's immediate political circle.
Also related to the Snowden scandal was the 2016 legislative reform covering the BND's foreign signals intelligence (SIGINT) operations. Until the reform, SIGINT operations were controlled by secret executive orders, with scant guidance from legislators. The law now spells out in minute detail whose communications may be intercepted and for what purpose. A new, independent commission of six high court judges and federal prosecutors was established in order to authorize such interceptions. For all practical intents and purposes, this was a major political triumph for those who do not believe in the need for Germany foreign intelligence operations in the first place, and who wish to see Germany's 'intelligence power' reduced to a bare minimum.
There have been, to be sure, significant improvements in German foreign intelligence since 9/11. The lowering of thresholds for data protection and the sharing or exchange of intelligence information gave intelligence and law enforcement professionals greater room to manoeuvre. In June 2017, the federal parliament even passed legislation allowing law enforcement (but not intelligence services) to use computer malware for purposes of spying on certain types of criminals or suspected criminals.
For its part, domestic security intelligence in Germany has been in deep trouble for several years. Under the federal Constitution, this is a shared responsibility between the 16 Länder (regional) offices and the Bundesamt für Verfassungsschutz (BfV) – the Federal Office for the Protection of the Constitution – in Cologne. Debate came to a head in 2011, when a violent neo-Nazi network (NSU) was uncovered. The NSU had by then committed at least 10 murders since 1999 (with nine of the victims having been of Turkish or Greek origin), in addition to a long string of bank robberies and a still unknown number of other crimes.
Subsequent parliamentary inquiries and a major court trial in Munich uncovered a multitude of inept domestic intelligence operations into neo-Nazi circles, and of German intelligence failure more generally. Indeed, both law enforcement and intelligence had failed to connect the dots between the NSU hate crimes because they had ruled out the possibility of neo-Nazi 'terrorism' altogether. Critics demanded a thorough reform – something that, in the idiom of the American FBI, would turn the Länder offices into subordinate branches of the BfV. Of course, this would undermine the fundamental federal principles by which the judiciary, police and domestic intelligence (along with science, education and other areas) are key competencies of the Länder. As a substitute for constitutional overturn, then, a series of practical steps have been taken, including the establishment of more intelligence fusion centres, joint data storage and exchange, and more data-sharing in general.
In the absence of a high-quality strategic community, with dedicated research institutes and university programmes in national and international security studies, the Munich effort alone is unlikely to bring Germany into line with Israel, the UK, France and the Netherlands – all of which are well ahead in security studies.
Apart from combatting domestic terrorism, the BfV and its regional sister services also have important roles in counter-intelligence and cyber defence. On cyber, in particular, a large-scale national effort was launched in June 2017 to improve the cyber capabilities of the BfV, the Bundeswehr and law enforcement. The BND has agreed to leave behind its technical collection and data-processing units when the rest of its headquarters will complete its move from Munich to Berlin in 2018-2019. Moreover, a joint civilian-military training programme in intelligence at the Bundeswehr University near Munich will be Germany's first graduate program in intelligence.
It remains to be seen whether all this is a step forward in creating a proper German intelligence culture in the broader sense. In the absence of a high-quality strategic community, with dedicated research institutes and university programmes in national and international security studies, the Munich effort alone is unlikely to bring Germany into line with Israel, the UK, France and the Netherlands – all of which are well ahead in security studies.
What is to be expected in the foreseeable future? Germany, like all Western countries, will face enormous challenges caused by turmoil in the Islamic world, uncontrolled migration and, to be sure, the emergence of neo-authoritarian regimes in Russia and Turkey at Europe's borders – not to mention Asian hotspots like North Korea and the meta-dynamic of the accession of China, militarily and strategically, to great-power status.
The most serious security and intelligence challenge is bound to emerge from the massive and chaotic immigration from the Muslim world, sub-Saharan Africa and the Balkans (with about a million such migrants having entered Germany in 2015-2016 alone). The going mantra is that "We will succeed" (Angela Merkel in 2015) if only Germany integrates these migrants rapidly and affords them every opportunity to succeed. And yet integration for many of these migrants will not be possible, while outright rejection of European values may well grow for a non-negligible number of them as their former homelands disintegrate into chaos.
Wolfgang Krieger is Emeritus University Professor of Modern History and the History of International Relations at the University of Marburg, Germany.
(PHOTOGRAPH: MATTHIAS BALK / PICTURE-ALLIANCE / DPA / AP IMAGES)